SUBSCRIBER BENEFITS
Subscribing is the best way to guarantee you don't miss out on your favorite concerts! All subscribers enjoy the following benefits as our way of saying thank you for your loyalty and continued belief in the power of live music.
Schedule Flexibility Always on the go? We offer subscribers many options to exchange tickets with no additional fees so you never have to miss a concert.
Everyday Savings Subscribing automatically saves you money over the ticket prices paid by the general public. Save up to 30% off single ticket prices depending on the subscription package you choose. Plus, if you add additional tickets at a later date, you will receive your discount on those tickets as well.
Payment Plans We strive to make attending TCS concerts as affordable as possible, and do not want anyone to miss out on the opportunity to attend a performance. With that in mind, we do offer several payment plans to fit any budget. Order early, take advantage of our payment plans, and still get the best seats at the best prices! (Call the TCS office to set up a payment plan.)
Create-Your-Own Series Enjoy the flexibility of choosing a concert package that is personally tailored to fit your needs with the Create-Your-Own 6-, 7-, or 8-concert series packages.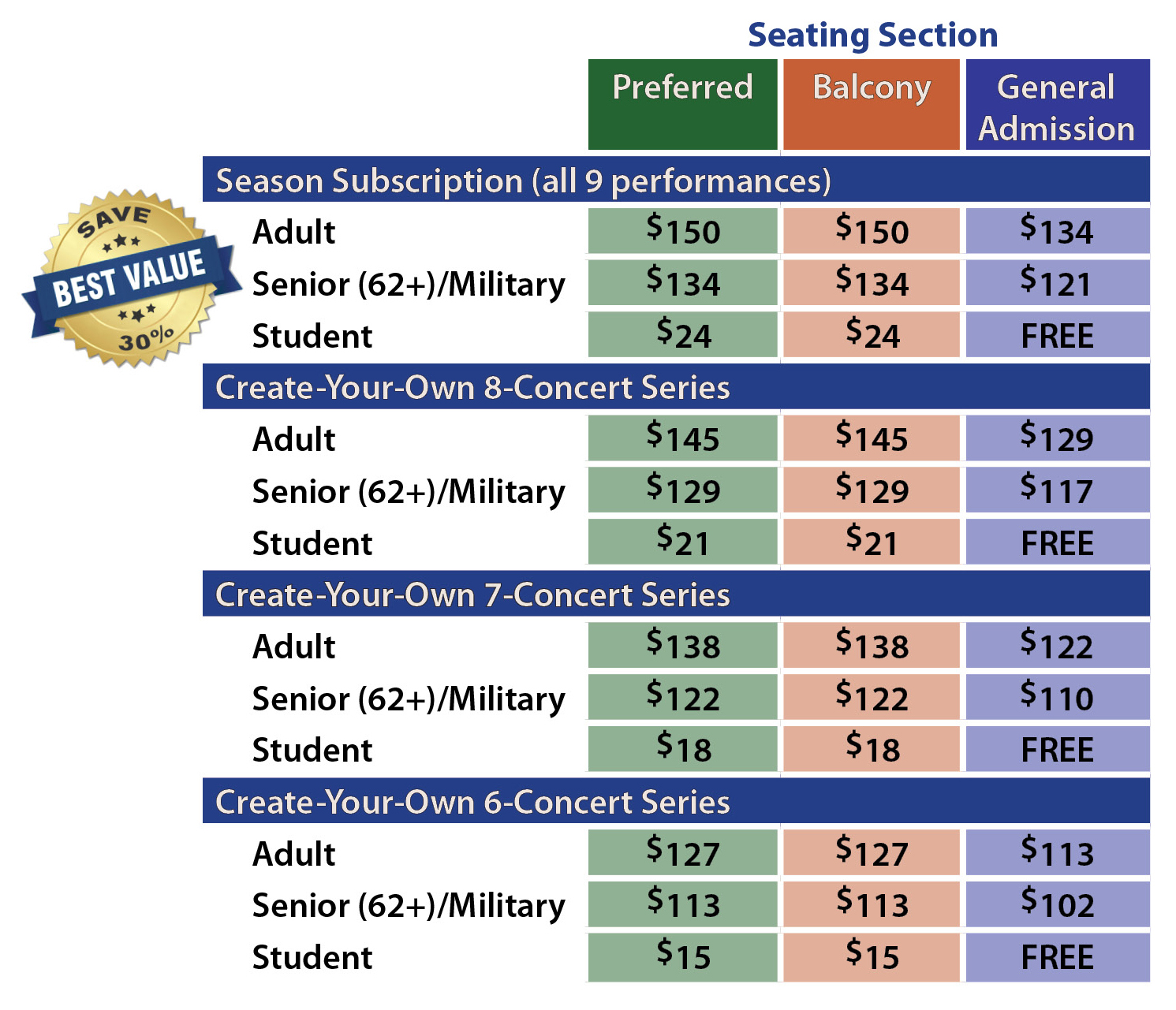 Choose one of these popular packages and subscribe today:
CONCERT SERIES OFFICE HOURS
MONDAY – THURSDAY
9 AM ~ 3 PM
FRIDAY – SATURDAY
CLOSED
SUNDAY
11:30 AM – 3 PM (concert days only)