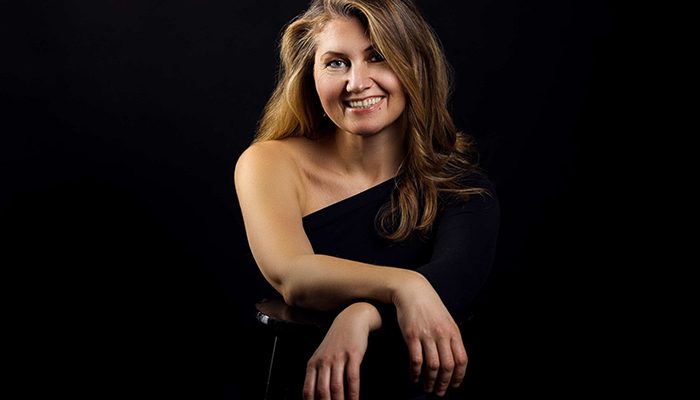 Anna Bogolubova is celebrated as one of the leading Ukrainian performer/composers. As a tribute to her talent, National TV Ukraine aired a documentary film "Anna Bogolubova – composer and pianist." In addition to her international solo recitals in the United States, Canada, Mexico, Austria, Germany, Andorra, Italy, Poland, Russia and the Ukraine, Ms. Bogolubova has been featured on Radio and TV Odessa, Ukraine; Warsaw TV, Poland; Senegalia Television, Italy; Radio and TV Monterrey Mexico and Radio Binghamton in the United States. Anna Bogolyubova is a top prize winner of several competitions including XX Incontro Internazionale Giovani Pianisti Citta Di Senegalia, Italy; Concurso Internacional de Piano, Andorra; The Music and Art Foundation Young Musicians Piano Competition, New York – 1st prize; New York Chopin Competition – 1st prize; BC Pops Martha & Richard Youth Concerto Competition in Binghamton, New York – 1st prize; and the most recent one – Concurso Internacional de PianoParnassos in Mexico – 1st prize.
After her highly successful solo debut at the age of 8 in the famous Odessa Philharmonic Hall, Anna Bogolubova was admitted to the Stolyarsky Music School where she was under the patronage of Prof. Anatoly Kardashef. At the age of 10 Anna was selected to perform Beethoven's 2nd Piano Concerto under the direction of Garry Oganezov, launching her performing career in her native country. Anna Bogolubova holds both Bachelor and Master's Degrees from The Juilliard School for the Performing Arts where she studied with Prof. Oxana Yablonskaya.
In August 2007, Naxos released a CD of Anna Bogolubova performing two concertos by H. K. Hedley with Russia Philharmonic Orchestra under the direction of Dmitry Yablonsky. Anna Bogolyubova has over twenty years of pedagogic experience teaching privately and in schools such as The Lycce Francais de New York and The Hovnanian School. Anna has been invited to give masterclasses in several countries and has been a judge of international piano competitions. In 2010 Anna Bogolubova co-founded BOMAA (Beauty Of Music And Art) in New York City.
Share This Information