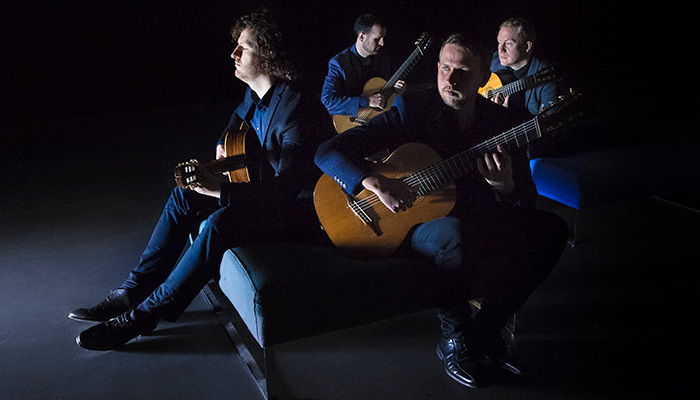 The Dublin Guitar Quartet has dedicated its career with unwavering devotion to performing contemporary music, an aspect that makes the ensemble unique within its genre. With the help of eight and eleven-string guitars the quartet has created an original catalogue of arrangements by composers such as Philip Glass, Steve Reich, Arvo Part and Gyorgy Ligeti.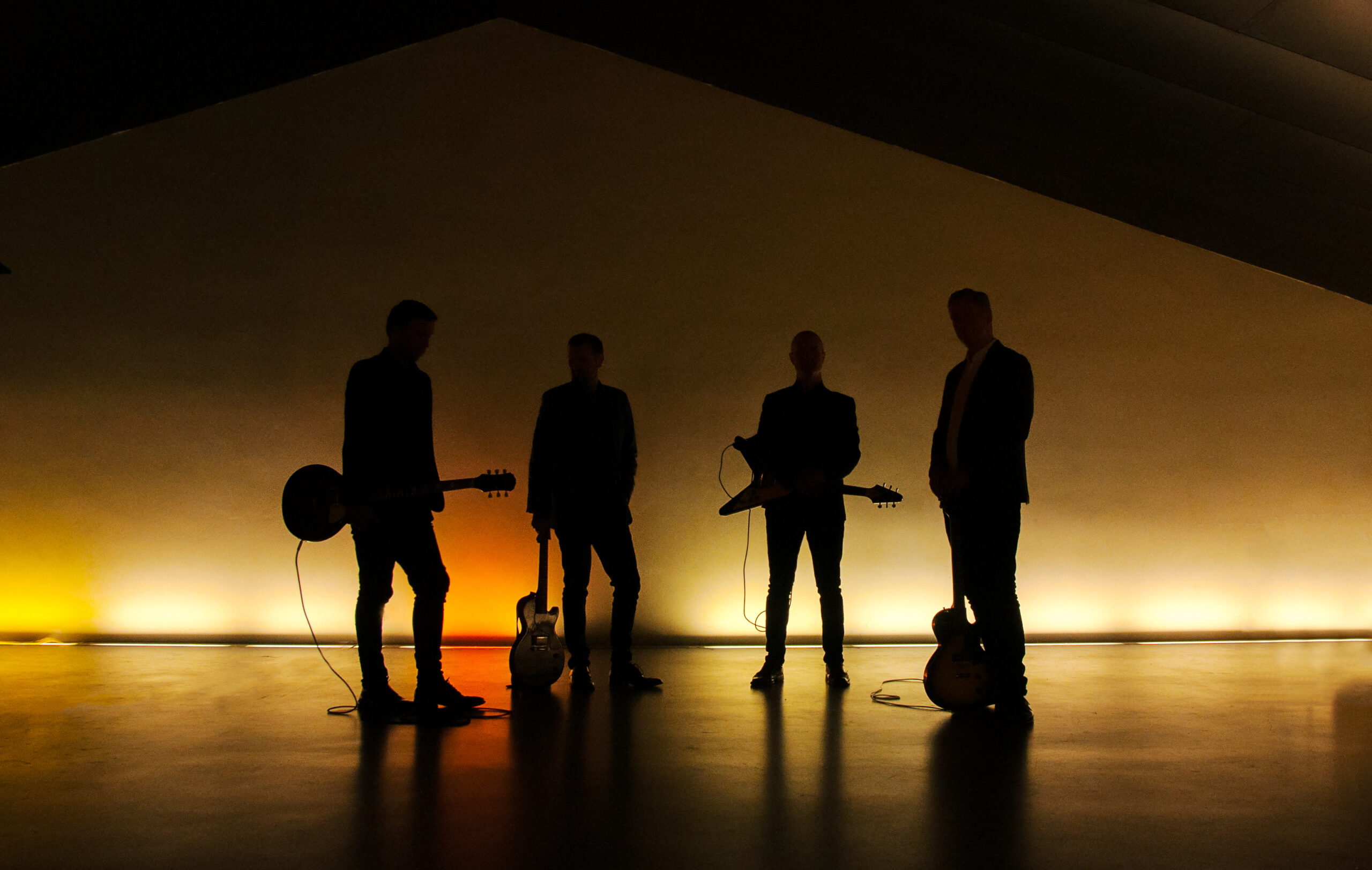 The quartet's work has brought the attention of some of the world's leading composers. Recent activity includes a release on Philip Glass's Orange Mountain Music label and a new commission by New York's Michael Gordon. The quartet performed alongside the Grammy award winning LA Guitar Quartet, Conspirare, and the Texas Guitar Quartet in a premiere of How Little You Are by Nico Muhly in Austin, Texas in 2015.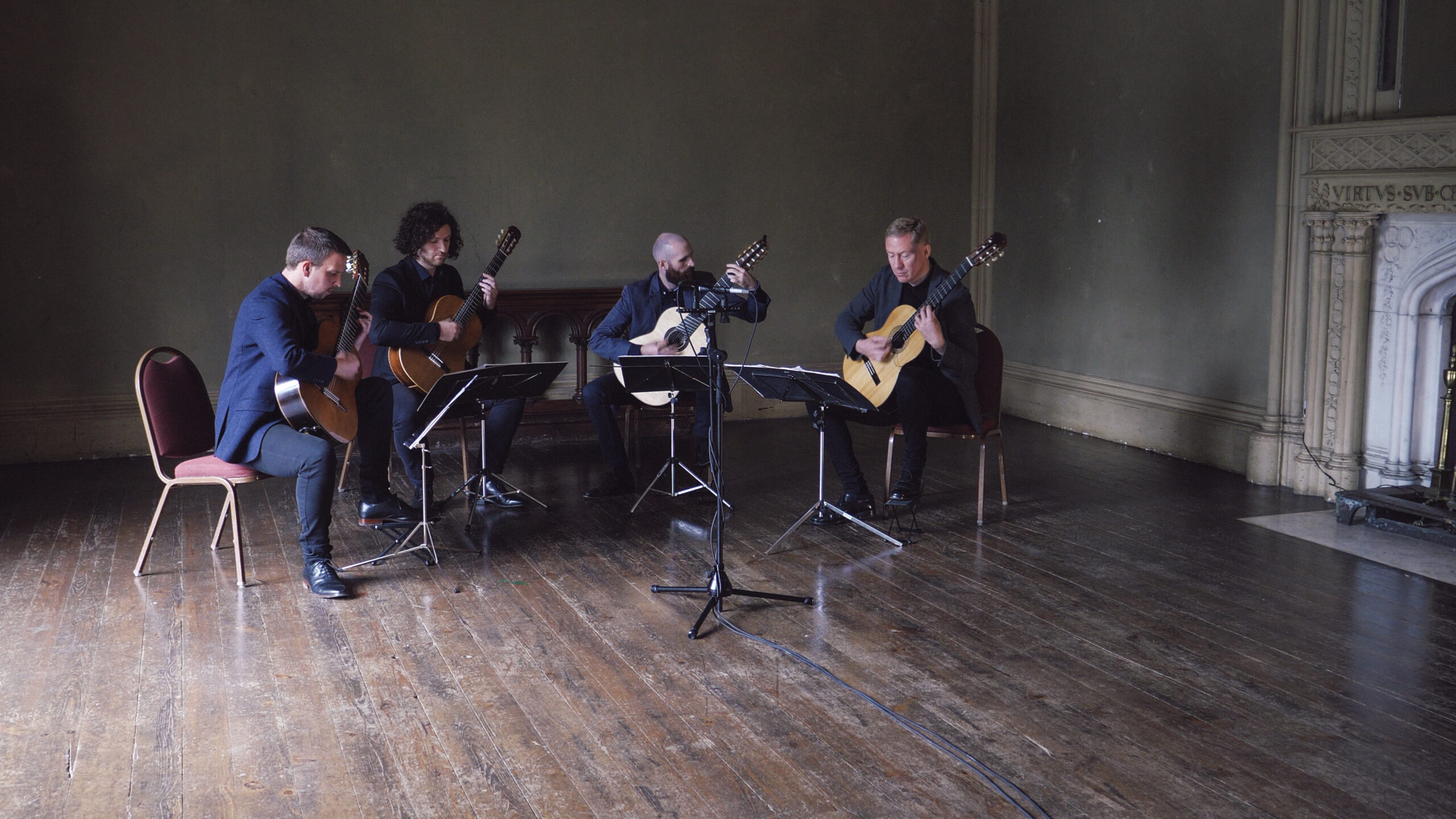 The DGQ is also included on a recent recording performing Arvo Part's Summa. The quartet worked with the composer in making the arrangement and received guidance during the recording process. The arrangement is published by the composer's own publisher Universal Edition.
"Flawless rhythmic unison and a tonal blend that makes the four instruments sound like one."
"It's astonishing how satisfying the music is on four guitars." 
"An extraordinary achievement. It's quite wonderous."
Share This Information